Children among the victims at the end of the year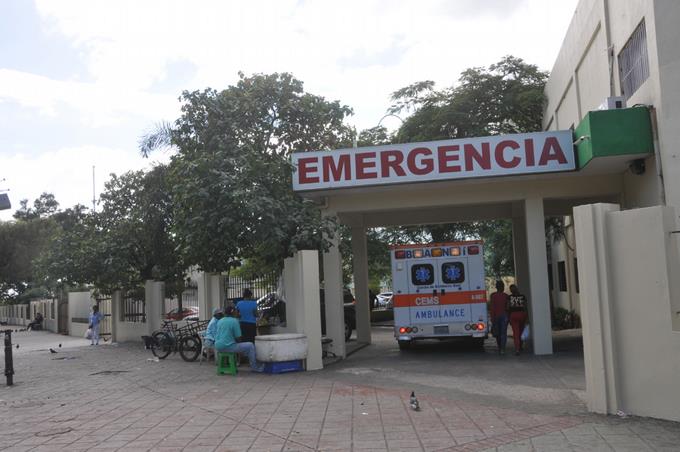 Hospitalization. Numerous people were admitted with injuries from traffic accidents, alcohol and food poisoning, among other mishaps that occurred during the New Year festivities.
Two children, one with a gunshot wound and another with a knife, were admitted to the Robert Reid Cabral Children's Hospital during the end of the year festivities.
According to a report provided to reporters of LISTÍN DIARIO, on December 31 a 4-year-old boy was administered to the medical center for treatment of a knife wound received in Los Guarícanos, in Santo Domingo Norte.
Another child, aged 6, received a bullet wound in the municipality of Los Alcarrizos. The case of a one-year-old baby who was hospitalized after a traffic accident in San Cristóbal was also recorded.
On December 31, there were a total of 60 patients admitted to the emergency room of this children's hospital, of which there was also an internal transfer of one patient due to a canine bite. The medical staff ruled out that he contracted the rabies virus.
On December 30, the hospital received 48 patients, two had burns and two traumas. The types of injuries were not specified.
Likewise, a tour conducted in other hospitals of Greater Santo Domingo revealed that there were a considerable number of injured in various accidents.
According to the observation, the injuries were due to traffic accidents and burns, among other cases.
In spite of the fact that in the Dr. Contreras University Teaching Hospital releasing statistical data on victims or injured in different circumstances is not permitted, because this information will then be provided by the Emergency Operations Center (COE), reporters from this source confirmed the death of two relatives in a traffic accident early on Tuesday at the Malecón de Santo Domingo.
One of the victims was identified as Bernardino León Peña, 37 years old.
According to Darío Mañón, press officer of Darío Contreras, before noon on Tuesday, compared to other occasions, there was a decrease of 18 percent in the numbers of patients during the end of the year.
People injured by traffic accidents, alcohol, and food poisoning, among other mishaps were also admitted to the Dr. Ney Arias Lora Traumatological Hospital, but the numbers were not specified.
From noon and into the hours of yesterday afternoon, the number of patients in these health centers decreased.
BITES
At the Robert Reid Cabral Children's Hospital, a child was admitted for a canine bite, but the medical staff ruled out rabies virus infection.