Anti-rabies treated 800 bites in December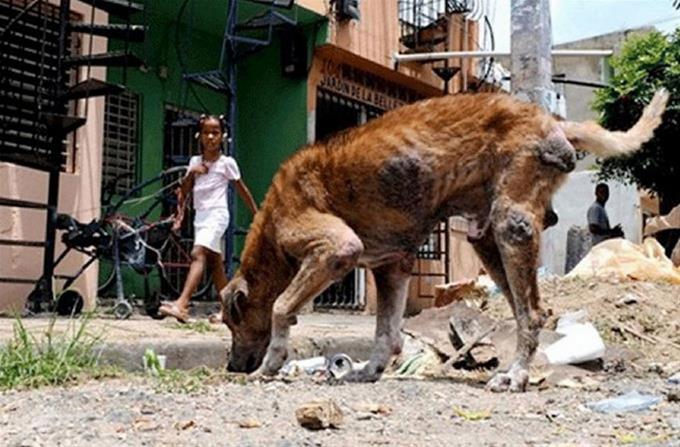 Observation. The bite of animals, especially dogs or cats, requires the immediate intervention of the health services for the application of vaccines and to avoid contracting human rabies.
In the month of December alone, the Anti-rabies Center treated 800 patients for animal bites, reported manager, Dr. Alejandro Guzmán.
Guzmán also said that about 60% of those who have gone to this hospital to receive care had been given the rabies vaccine.
He explained that as soon as a bite case is detected, the animal, dog or cat is put in an observation period for 15 days, to see if it suffers from the virus.
"After there are symptoms there is nothing to do, the patient is given palliative treatment to give them a dignified death," said the doctor when asked about the chances of survival for a person with a clinical diagnosis of rabies virus.
In the month of December, the anti-rabies center administered rabies vaccine to about 500 people bitten by animals, be it dogs, cats or rodents.
Four deaths due to rabies at the end of 2018
In December 2018, there were three deaths of children who contracted the human rabies virus. While a fourth case, a woman, had a tragic end in Santiago.
Last Saturday, a five-year-old child died after a severe condition developed at the Children's Hospital Dr. Robert Reid Cabral.
According to information from his relatives, the boy was bitten by an unknown dog on November 29, so the mother took him to a medical center in Pedernales, where he was treated, but not vaccinated against the disease.
On December 18, he was taken to Robert Reid Cabral, where his health situation worsened with symptoms such as fever and headache.
The child remained for several days in serious condition, and later the doctors prescribed a medically-induced coma to spare the child suffering from the disease's excruciating fatal progression.
On December 14, a six-year-old boy from the same town died under similar circumstances.
This case also led to an induced coma. Tragically, another child from Pedernales, a girl, also died in April of this year after contracting the fatal disease. Her death also happened in Robert Reid Cabral children's hospital.
The specialist speaks
For epidemiologist José Sehuoerer, the cases of human rabies occurring in the country indicate a severe lack of vigilance and weakness in the application of the protocol for the management of the disease.
The specialist said that all diseases have management protocols, both public and private, endorsed by the Ministry of Public Health and the World Health Organization (WHO).