Antinarcotics seizes US$244K arrived from Puerto Rico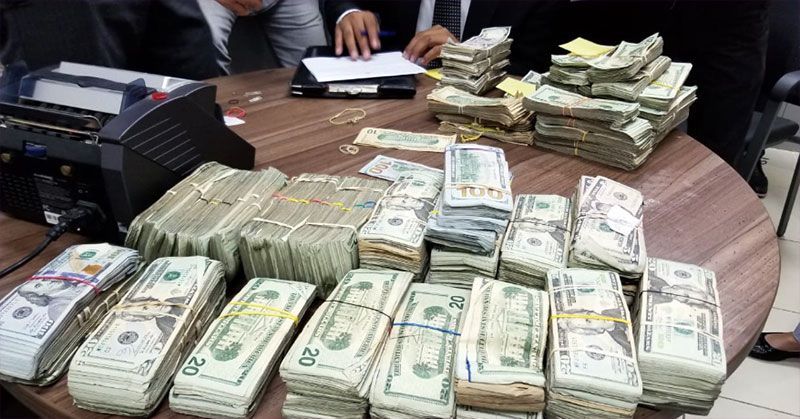 US $ 244,404.00
Santo Domingo.- The National Drug Control Directorate (DNCD), in coordination with the Public Prosecutor's Office, confiscated US $ 244,404.00, inside an ambulance-type van, which arrived from the neighboring island of Puerto Rico on the Caribbean Ferries.
Officials of the DNCD, accompanied by inspectors of the Customs Directorate and members of other agencies highlighted in the terminal of the Port of Santo Domingo, proceeded to requisition the vehicle finding hidden behind the dashboard, 24 bales of bills of different denominations wrapped in plastics with adhesive tape.
"The investigative agencies of the anti-drug agency have been monitoring for a few weeks this illegal operation that ended with the confiscation of the dollars," said the press release.
The authorities arrested a 51 and 46-year-old couple, identified as the owners of the van in which they attempted to enter the country with said bales of money.
The DNCD and the Public Ministry expanded the investigations, while the accused are being brought to justice for similar infractions.
The interdiction operations of the DNCD with the support of other forces continue to be strengthened against drug trafficking, organized crime, money laundering and other crimes throughout the national territory.