Crash kills at least 5 on the southern highway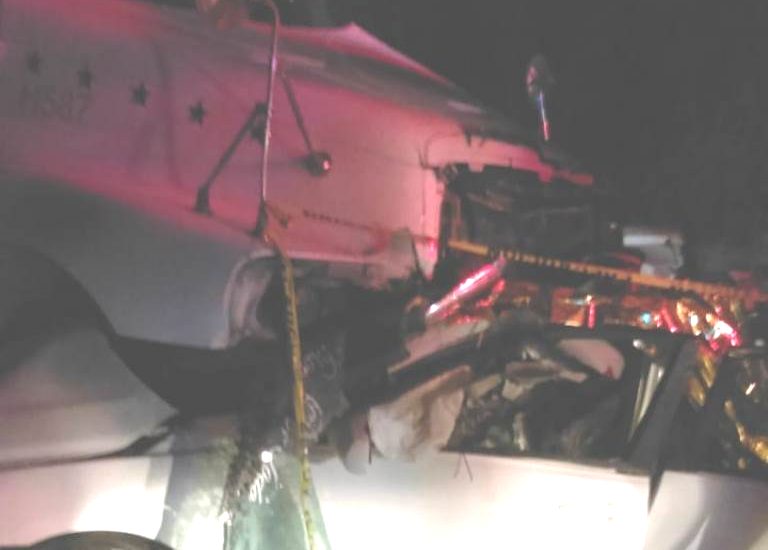 Bani, Dominican Republic.- At least five people were killed in a wreck on Monday night on, Baní – Azua span (south) of the Sanchez highway near the village of Galeón.
According to witnesses, a truck collided with a car that was totally destroyed allegedly with several Haitian nationals inside.
The deceased have to be identified by the National Police, whose officers investigate the tragedy.