Journalist: former Puerto Rican kingpin is in Dominican Republic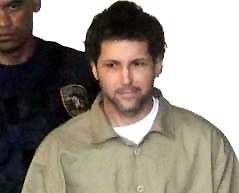 J.D. Figueroa A.
Santo Domingo.- The notorious former drug kingpin Jose Figueroa Agosto could be in the Dominican Republic, according to the journalist Melton Pineda, of the radio program El Sol de la Mañana.
"My sources are United States authorities," Pineda said by phone on El Show de Medio Dia on Channel 9.
The announcement comes just months after the as-yet-explained presence in the country of the also former drug kingpin, Cuban national Augusto (Willie) Falcon, after serving a 20-year sentence in the U.S.
Figueroa's network was linked to at least 10 gangland-style executions and the shipment of tons of drugs during a period of around 10 years.
Puerto Rican Figueroa Agosto (Junior Capsula), headed a drug cartel with key allies to mobilize drugs to Dominican territory and then to the US and Europe, in the wake of the December 2004 arrest of former Dominican kingpin Quirino Paulino (El Don), released in 2016 after serving 10 years in a US federal facility in New York.
Investigation
Just minutes after the news broke National Investigations Department (DNI) director Sigfrido Pared told El Nuevo Diario that his agency will investigate Figueroa's alleged presence.
"We are going to investigate, but for us he is one person (Figueroa) who is imprisoned in the United States. That is the information we have, that he is serving a sentence in the United States."