Deputy also slams Foreign Ministry feast with taxpayer money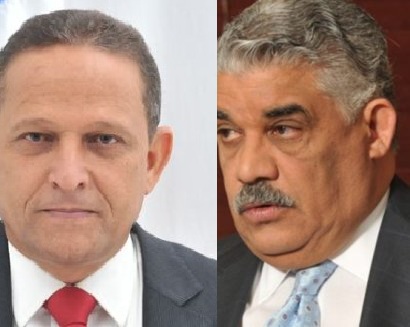 Dario Zapata, Miguel Vargas,
Santo Domingo.- Opposition party (PRM) deputy, Darío Zapata, on Fri. demanded an investigation into what he defined as a "corruption scandal" at the Foreign Ministry where people who don't work "bottles" are paid RD$200 million per month.
The Dajabón province lawmaker's allegation is the latest against foreign minister Miguel Vargas, president of the pro-government party, PRD, many of which rank-and-file are paid a monthly salary despite not having any function.
He said there are messengers that are paid as much as RD$90,000 and provincial inspectors as high as RD$150,000 per month.
The legislator slammed the Chamber of Deputies, which "has done nothing about it."
Zapata added that Foreign Ministry personnel assigned abroad get paid as much as US$6,000 monthly, "who in many cases don't even know the embassy or consulate to which they are assigned."
Related: http://dominicantoday.com/dr/local/2014/10/06/changes-aim-to-clean-up-dominican-republics-foreign-service/