Lawmaker reiterates: Police Colonel's murder an ambush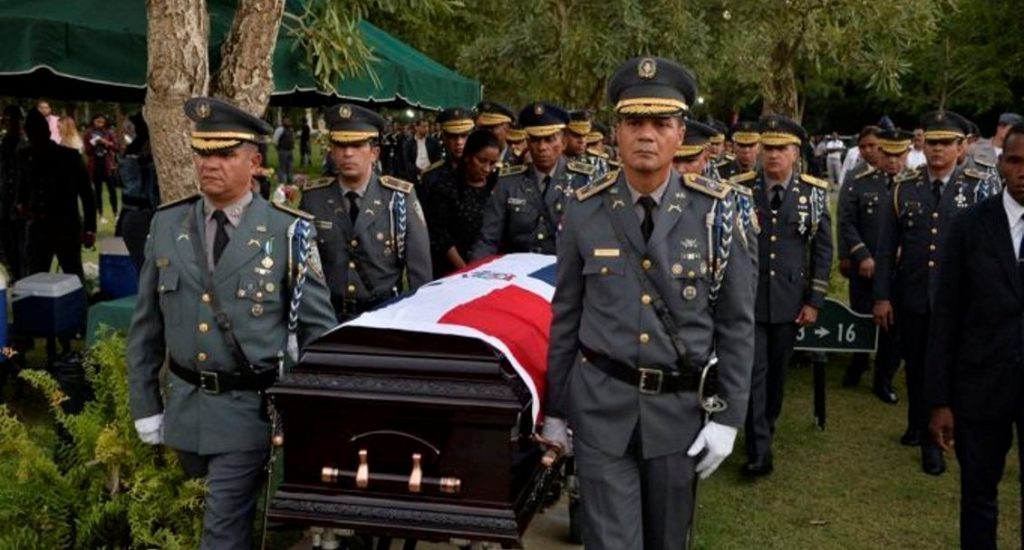 Funeral for Col. Ramos. Photo elnuevodiario.com.do
Santo Domingo.- Ruling  party (PLD) senator  Wilton Guerrero on Thurs' called for an investigation into the possible implications of National Police Lt. Col. Matías Brazoban and Capt. Marcelino Arias in the murder of Col. Daniel Ramos in Baní.
"Why does Colonel Ramos confront them and was shot three times and Lieutenant Colonel Matías isn't even touched? Why isnt Captain Arias even touched r? Why do they have the chance to leave the scene where they were and leave in the colonel's car,?" the Peravia province (south) lawmaker asked during Thursday's Senate session.
Guerrero said all officers of Baní's precinct should be investigated because "Colonel Ramos was taken to an ambush."
He added that Rafael Antonio Díaz "Buche," main suspect in the officer's death, sold drugs from a spot that belonged to a brother who's being held in a United States prison.