The Govt. again abuses a reporter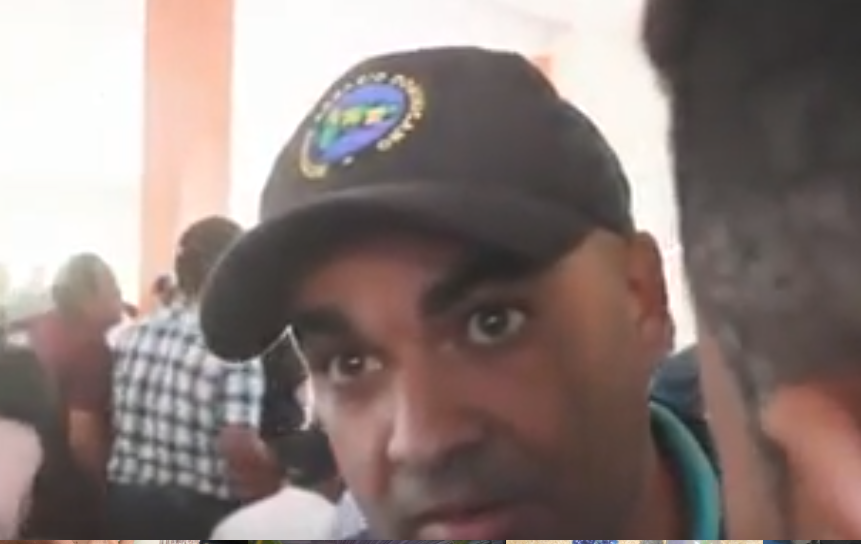 Security guard filmed by journalist.
Dajabon, Dominican Republic.- A reporter of the news program Telenoticias, channel 11, was kept from covering one   of president Danilo Medina's "surprise visit" on Sunday.
A video shows the incident in the village El Pino, in Dajabón where Medina met with the local ranchers.
Correspondent Goidy Reyes was recording a video to air on social networks and posted by several other media.
The journalist is seen talking to a man who seems to be part of the security detail, who tells Reyes to turn off his camera and leave the place where Medina headed the meeting.
The abuse of members of the media has become commonplace during Medina's nearly seven years in office.