Locals declare 'Heist Zone' in upscale sector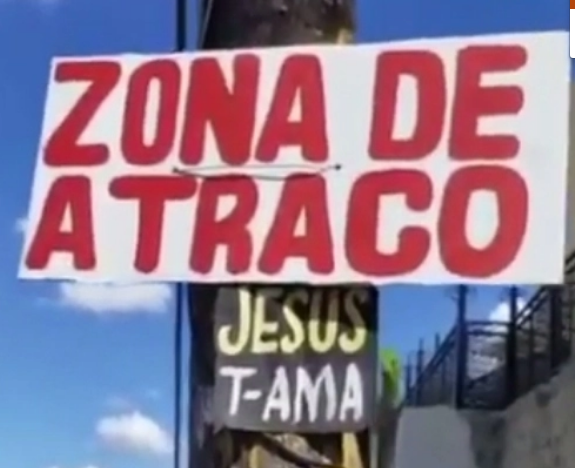 Santo Domingo.- A video gone viral shows signs hung on light posts identifying the streets as "Heist Zones" in the city's upscale Arroyo Hondo II sector.
"These signs that we are putting up here is because we are already really tired, the heist zone is the street H5 Los Ramírez no. 49, Arroyo Hondo II sector, exactly on H5 street the criminals have taken the task of holdups. They don't fear to enter our house to take our belongings," denounced a young woman through the video although it doesn't specify the date on which it was made.
"We are tired we have a police station down below and don't do anything, we want the authorities to attend this public complaint so they can do something because we are afraid to leave our homes at any time of the day and night," she says.