Dominican Republic was on El Chapo's to-do list: El Dia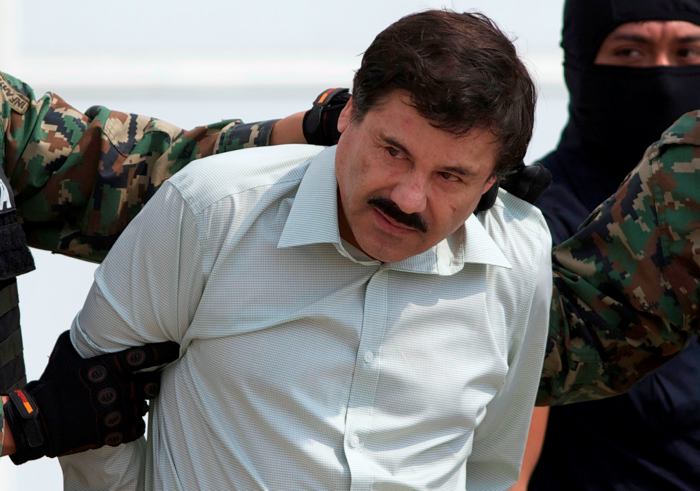 Santo Domingo.- The Dominican connection for the Sinaloa cartel under the leadership of Joaquín (El Chapo) Guzmán, confirmed this week by one of the witnesses in the trial against the Mexican capo in the United States, was reported by El Dia in Feb. 2014, after the arrest in the country of one of his lieutenants here since 2012.
At that time the outlet revealed that the Guzmán, head of one of the world's most violent cartels, had his eyes set on Dominican territory to use it as a hub to smuggle large shipments of heroin and cocaine especially to Europe.
For several years he had been using the country as a bridgeto the United States, in coordination with his associates from the now weakened Norte del Valle cartel.
A 'Chapo' envoy
With the fall of the most of the leading drug traffickers operating from Dominican territory, such as Quirino Paulino, José David Figueroa Agosto, Ernesto Bienvenido Guevara Díaz (Maconi), Ramón Antonio del Rosario Puente (Toño Leña), Yubel Enrique Méndez and the Colombian Luis Santacruz Echeveri, among others,  Guzmán decided to send his people to the Dominican Republic to oversee his interests.
Among the first to arrive was the Mexican "Luis Fernando Bertolucci Castillo," sent to coordinate the local drug trafficking operations with their Colombian counterparts and their Dominican partners.
At first he was considered a peon of the Sinaloa cartel and as such was extradited in July 2012 to the United States.
But it turned out that the Mexican detainee was Guzmán's pilot and confidant, whose real name is Fernando Blengio Cesaña and whom US authorities wanted to use as aprosecution witness against Vicentillo Zambada, son of "El Mayo Zambada," number two of the Sinaloa cartel and Guzmán's possible successor.