Odebrecht 'bagman' would plea deal but not returnUS$92M bribe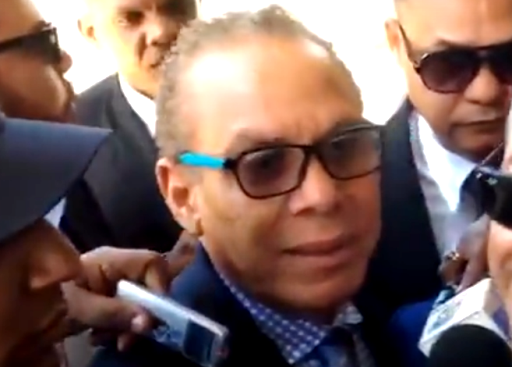 A. Rondon.
Santo Domingo.- The businessman Angel Rondón -dubbed by local media the "bagman" in the Odebrecht case-, on Wed. said he's willing to reach a plea deal with prosecutors, to seek a solution to the case of the US$92 million which the Brazilian company admittedly paid in bribes, but on the condition of not returning the money.
The accused, who admitted distributing the bribes in exchange for lucrative State contracts, reiterated that such an agreement could not be based on returning the money.  He said he could not do it only under that condition, because he only made US$79 million in fees he said he charged, and not from bribes.
Prior to the start of a hearing against six codefendants, Rondón said that starting today the truth will begin to be known.
The businessman said he didn't receive a single penny other than his fees, after noting that if justice minister Jean Rodriguez was interested in resolving the case, he should only include him in the indictment, and not the others.
He said the prosecutors will have to prove who were bribed and why the officials with whom he allegedly conspired with to approve the works built by Odebrecht are not in the file.