Foreign Minister, Pompeo meet, Venezuela crisis on tap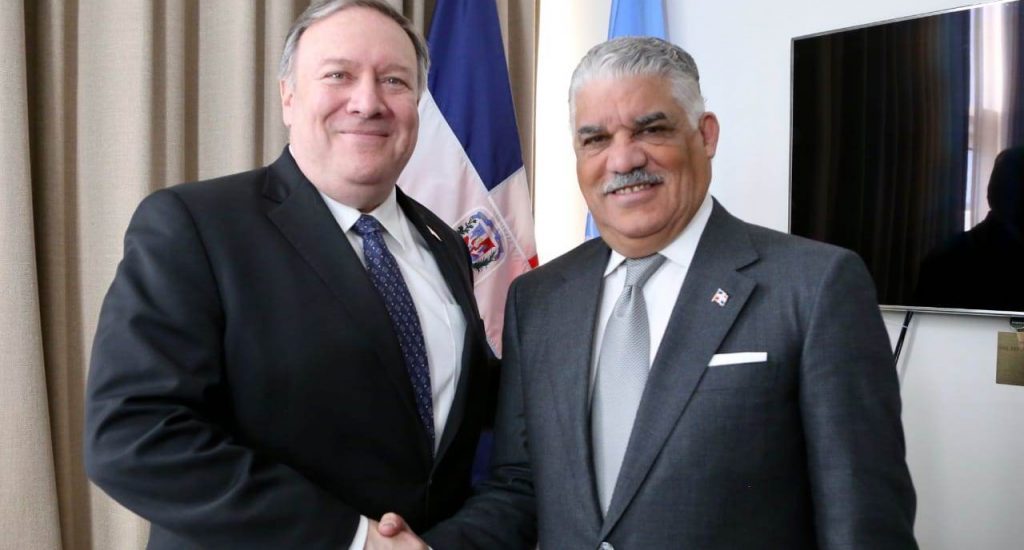 Miguel Vargas, Mike Pompeo
Santo Domingo.-  Foreign minister Miguel Vargas met Sunday in New York with US Secretary of State Mike Pompeo, to discuss various issues, especially Venezuela's crisis.
"We have had a broad and productive meeting. In that sense, we express our understanding of what is to be sought for a democratic, peaceful and stable solution in the dialogue with Venezuela, with the accompaniment of the international community," Vargas said.
The foreign minister received Pompeo in the UN Office of the Security Council President, where they also spoke on other topics on the common agenda, aimed at further bolstering bilateral ties.