Users can access 200 government services in major mall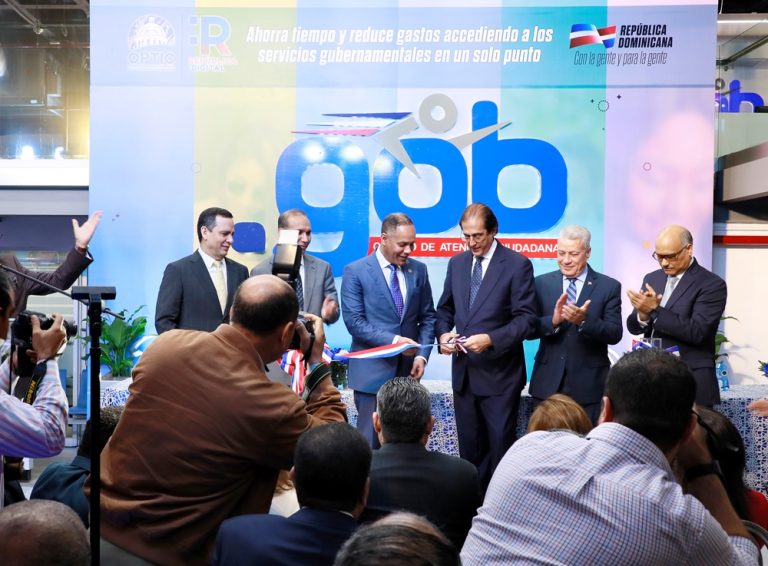 Sano Domingo.- Information and Communication Technologies Presidential Office (OPTIC) director Armando García on Wed. unveiled a Citizen Attention Center for users to receive over 150 procedures, without having to visit government agencies.
More than 200 online services will be accessible in the various stations of the new center located in Sambil mall, "with trained personnel ready to serve the public."
"The new GOB Sambil Point has the capacity to serve 2,000 people daily and is part of the entity's projects within the Digital Republic Program and with what is sought to impact on the quality of life of people by saving time and money."
He said that explained that the new GOB Sambil Point has 21 public institutions that will offer more than 150 procedures in a single point, in an area of ​​952 square meters enabled with all the facilities and standards of user service, security and cutting edge technology, to offer to citizens a fast, comfortable, efficient and transparent service.
"The online services that the user can access include passports, online immigration issues, Public Procurement, Progressing with Solidarity, Ban Reserves, Intrant, Procurator, Indotel, Mipymes, Administrative Ministry of the Presidency, Police, Proconsumidor, CAASD, and the Ministry of Labor," Garcia said.