Ex-president gets political dirt from ex-con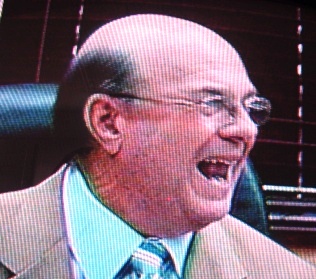 H Mejia. File
Santo Domingo.- Former President Hipólito Mejía admitted Wed. that he met with former drug trafficker Quirino Paulino to ask him if he had contributed funds to the Global Democracy and Development Foundation (Funglode), which sets a precedent in dirty Dominican politics.
Mejía, who seeks the opposition party's (PRM) presidential candidacy for the 2020 elections, also admitted that Paulino offered him to put his picture on his buses to promote his candidacy, but responded that it wasn't convenient.
"I have not had economic or political contact with him, but he definitely has the right to say what he wants. I, of course, when he said that to me, I said: 'Look, that does not suit me, that's not my strategy, I came to find out if it was true that dough was owed to you,' and to give me other information," Mejia said.
"I wanted to see if it was true that the debt that was said was true, and he (Paulino) told me yes, that he had contributed some important funds and that he had personally contributed and that he would say it in due time," said Mejía by phone on the Z-101FM radio program.