41 foreigners become naturalized Dominicans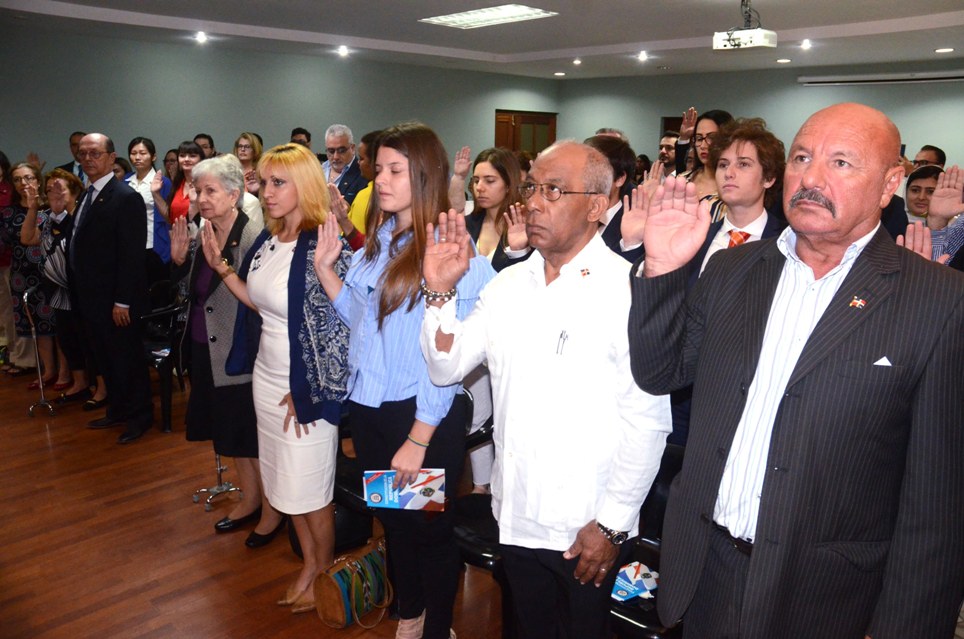 Santo Domingo.- The Interior and Police Ministry on Fri. held the year's first swearing-in ceremony where 41 foreigners became naturalized Dominicans.
Deputy minister Luis Fernández administered the oath and welcomed the new citizens who are now part of the nation by pledging allegiance to its flag.
The official explained the legal framework to acquire Dominican citizenship and urged them to be worthy representatives of their country, abiding by its norms and its laws.
The new citizens hail from 16 countries, headed by Colombia with 10.