Prosecution concludes opening statements in Odebrecht graft case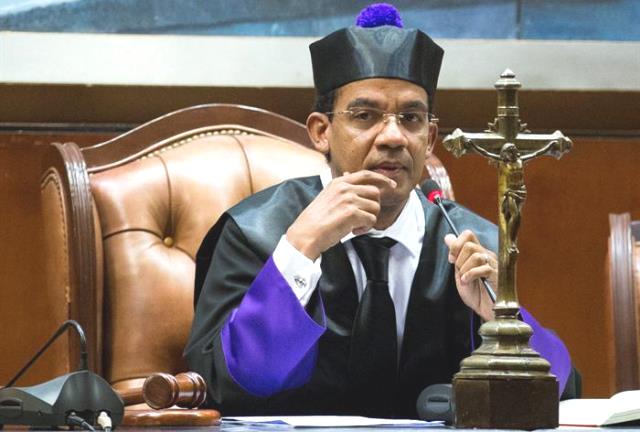 F. Ortega. File
Santo Domingo.- After seven hearings the prosecution concluded its opening statements in the graft case against the seven defendants in the Odebrecht scandal.
The group of 12 prosecutors concluded by listing the over a 1,000 pieces of evidence against the accused and requested a criminal trial.
They also asked Supreme Court Special Instruction judge Francisco Ortega to order a travel impediment, "to ensure that the accused are present in the proceedings."
Freeze funds
Moreover, the prosecution requested the freezing of bank accounts of the businessman and "bagman" Ángel Rondón, former Public Works Minister Víctor Díaz Rúa; Senator Tommy Galán; the lawyer Conrado Pittaluga; former Senate president, Andrés Bautista, and former National Water Utility (Inapa) director Roberto Rodríguez.