What Dominicans can expect in 2019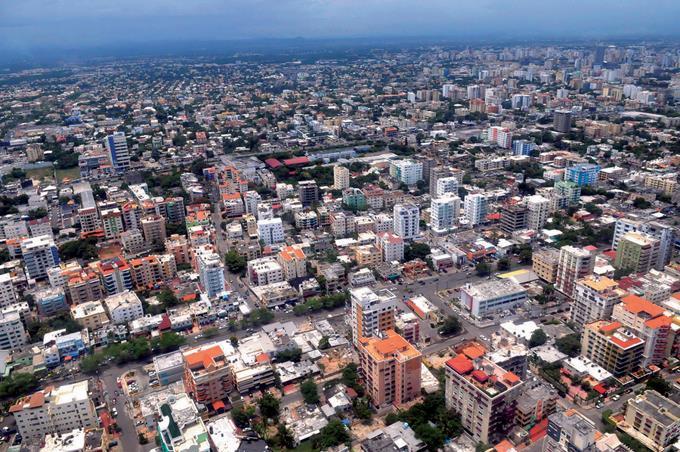 Aerial photography of the Great Santo Domingo
With the start of 2019, Dominicans face a 365-day agenda in which they will have to define and improve some issues that remained unfinished in 2018, and that even provoked outrage in Dominican society.
In the political sphere is the definition of the presidential re-election of the current president of the Republic, Danilo Medina, who suggested in a television interview last August 2018 that he would announce between March and June of 2019 his position on that subject, which at the time, he assured, he had already established.
Likewise, 2019 will be a pre-election year, which is why a marked increase in political activism is expected in all parties, in search of the nominations for the elective candidacies of February and May of 2020.
One of the main challenges that the authorities have yet to solve is to gain absolute control of the human rabies virus that, in 2018, ended the lives of four people: three children from Pedernales, and a woman from Santiago.
On the other hand, a negative aspect that they will also have to address is the widespread femicides that occurred in 2018. According to journalistic records, at least 93 women were murdered by their partners or ex-partners.
Similarly, in 2018 there was an unacceptable number of traffic accidents in which an average of 990 deaths resulted by early November.
Finally, the accidents in which the patanas were involved were recurrent in the main avenues and highways of the country. Of the 3,248 cases, 2,847 involved heavy vehicles.
The year was dismissed without the authorities apprehending the "famous Quirinito," the fugitive who was declared dead and an investigation by the authorities determined that he was still alive and fleeing from the authorities.
The Odebrecht case will go back to court, in a process that began on May 29, 2017.
In short, 2019 will be a predictably intense and extended year.