Four executives arrested on US$320M fraud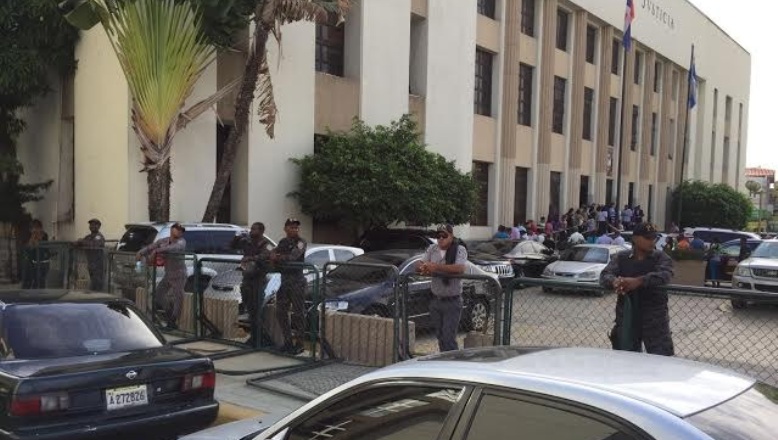 Courthouse
Santo Domingo.-  Officers of the National District Prosecutor on Wed. raided the offices of the Corporacion de Credito Oriental S.A. in Santo Domingo Este and in the National District, and arrested four executives for an alleged fraud of RD$1.6 billion (US$320 million).
Roberto Eduardo López Santiago, Robert Eduard López Núñez, Maybert López Núñez and Ana Cristina Duvercies were arrested and face arraignment today, while, Feliserbia Nuñez Garrido, allegedly fled to the United States.
The accused are being held in the Ciudad Nueva courthouse jail.
According to National District prosecutor Rosalba Ramos, the group, who are part of the board of directors of Financiera Oriental, S.A. and Corporación de Crédito Oriental, S.A. face dozens of charges, filed by the lawyers César Amadeo Peralta, Fidel Pichardo Baba, Leo Sierra Almánzar, Carlos Salcedo, Gustavo Biaggi Pumarol and Wanda Perdomo.