400+ condom dispensers across the country to prevent diseases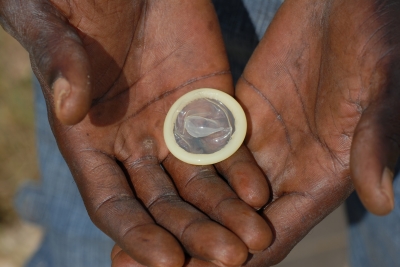 Santo Domingo.- At least 400 condom dispensers will be placed in universities and shopping centers across the country, to prevent sexually-transmitted diseases and teenage pregnancies.
National HIV-AIDS Council president  Víctor Terrero, and Pro Familia director Magaly Carám made the announcement Tuesday, and stressed that theur organizations will be in charge of the logistics and the acquisition of the machines.
They said there will be dispensers at Santo Domingo State University's (UASD) main and regional campuses and in commercial plazas such as Sambil in the capital.
They said the project will start with 35 dispensers. "The young people will have access to the machines with 25 pesos, there they will obtain three condoms of optimum quality, but without a commercial brand."
Caram and Terrero added that the project costs RD$7 million.