Dominican Police on alert for Haitian criminals escaped prison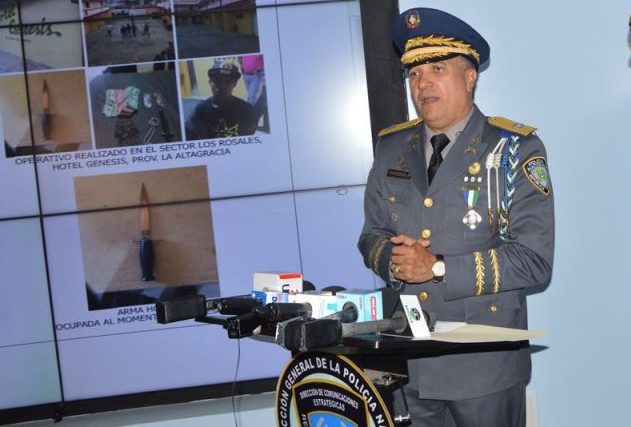 Santo Domingo.-  National Police director, Ney Aldrin Bautista, revealed Wed. that they're in constant contact with Haitian authorities in the heels of a massive prison break in that country on Tuesday.
"At this moment we are making all the contacts to have the documentation with the data of the prisoners and to prevent them from crossing and if they cross they can be captured and detained," the official said.
He added that the Police work jointly with the military and all national law enforcement and intelligence agencies to deal with the threat.
At least 78 inmates escaped Tuesday from the jail at Aquin, located south of Haiti, by taking advantage of the protests which occurred in that town.