Indicted in 'Air Cocaine' case face trial in France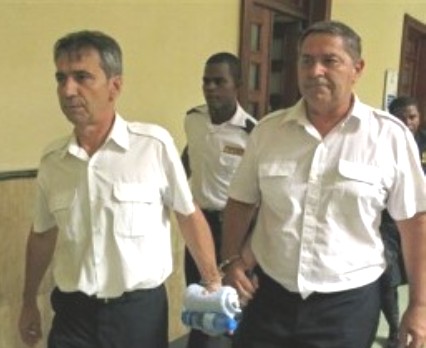 B. Odos, P. Fauret
Santo Domingo.- Nine men are set to face trial starting Monday in Aix-en-Provence (southeast of France) as alleged members of a drug trafficking network that smuggled hundreds of kilos of cocaine and were busted in a March 2013 by Dominican antinarcotics operation at Punta Cana International Airport (east).
Of the nine in the "Air Cocaine" case, only the alleged organizer, Ali Bouchareb, alias "Daryan" or "Rayan," 47, linked to drug trafficking, arrested in Spain, and who pleaded innocent, figures in custody.
Apart from the nine that will face trial no later than April, figure Nicolas Pisapia, and Alain Castany- who were also indicted- but their cases will take place under separate hearings.
The reason is that Pisapia is still in the Dominican Republic and cannot leave the country, while Castany, although he has returned to France, has health issues.
The two had been incarcerated in the Dominican Republic after they were arrested at Punta Cana airport the night of March 19, 2013 in a Falcon 50 jet together with the two pilots, Bruno Odos and Pascal Fauret, transporting 600 kilos of cocaine.