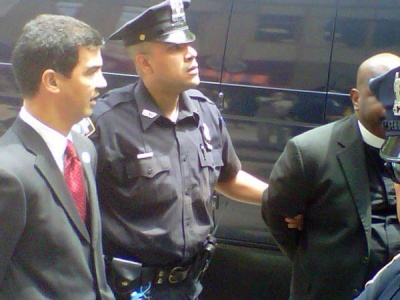 Ydanis Rodríguez, arrested for demanding rights.
Dominican Ombudsman candidate bares humble roots
New York.- Councilman's  Ydanis Rodríguez rapprochement with the city's myriad communities reveals why he wants to be Ombudsman, and says his candidacy is welcomed by the majority of Hispanics, African-Americans and Anglo-Saxons in the five boroughs .
Rodriguez says that when he wins he will set an office in each county to monitor closely the different government agencies that provide services to the citizens.
He has stressed that this office is not for the upper class, but for the working class and that the immigrant community, which affirms is the main focus of its campaign.
"I think that as someone who has been that immigrant, who walked from the university to Dyckman (Street) many times because he did not have the money to buy a train ticket, who walked through the university cafeteria without having money to buy food, I think that's the important voice to have."