Dominican Republic rebuffs Caracas' claim of attack plan(Update)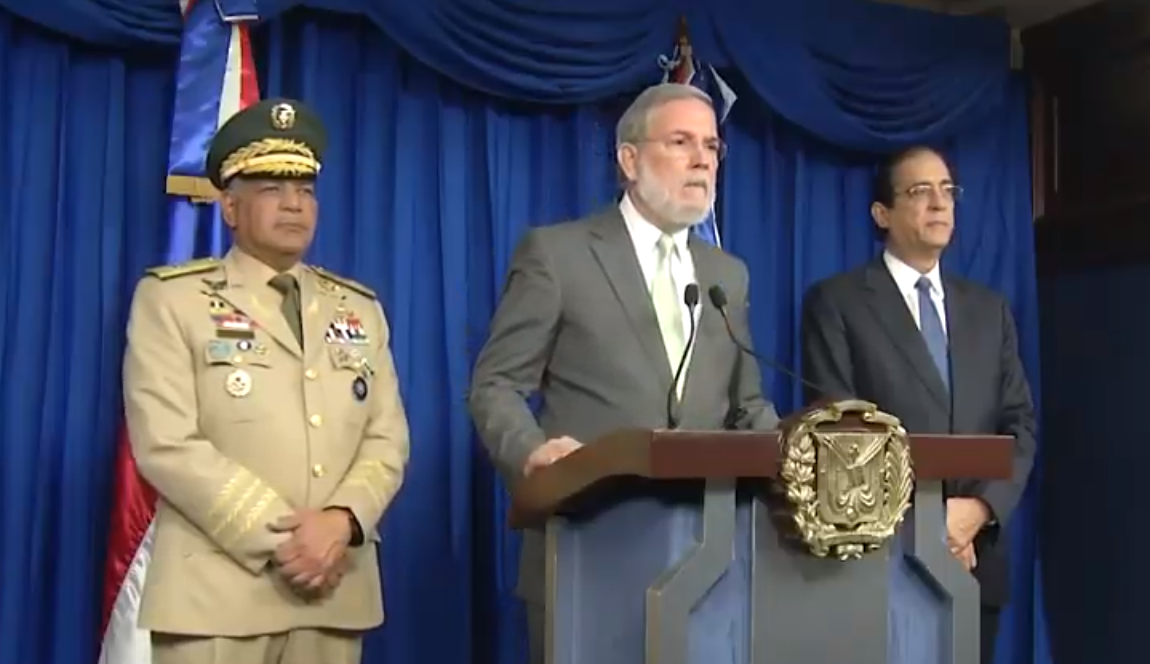 Roberto Rodríguez Marchena, center.
Santo Domingo.- Venezuelan Foreign Minister Jorge Arreaza said Friday afternoon that he has evidence that the vice president of that nation, Delcy Rodríguez, had communication with the Dominican foreign minister.
FILE.- The Dominican Government on Fri. labeled as false that the government of Nicolás Maduro has contacted the country by any means, or to warn of any situation, or for any other reason.
"The only information we have is that appeared in the media," said Presidency spokesman, Roberto Rodríguez Marchena, referring to statements tweeted by Nicolás Maduro's chancellor (foreign minister), Jorge Arreaza, which were later posted by the media.
The brief statement responds to the claims of the alleged use of Dominican soil by US forces to mount an attack on Maduro's regime and comes amid mounting tension as the Govt. and the opposition are deadlocked over the arrival of humanitarian aid sent from various countries.