Dominican divers recover body of second Italian who died in cave(Update)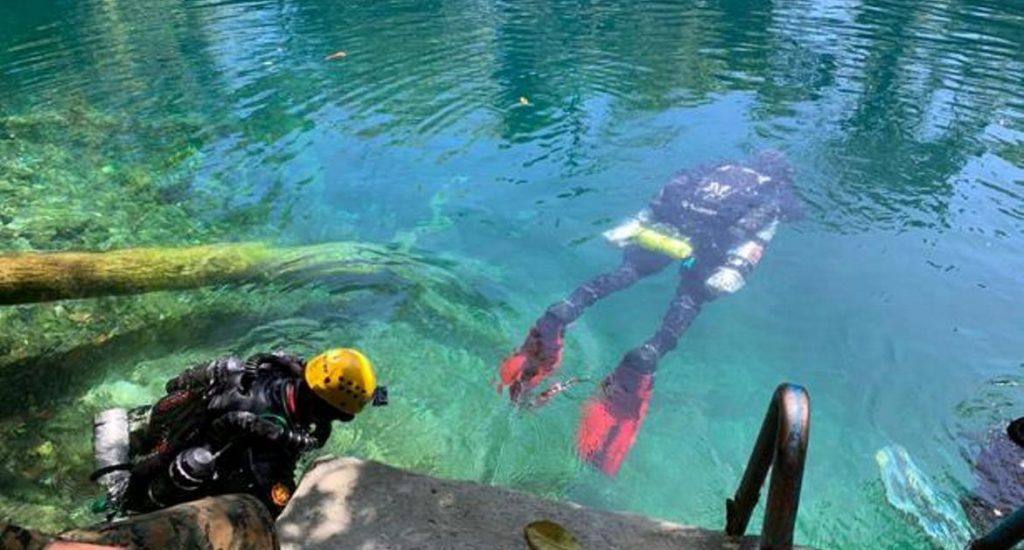 Cabrera, Dominican Republic.- The body of  Carlo Basso, 46, was recovered around 12 noon Tue.
FILE. The body of one of the two of Italian nationals who drowned on Feb. 9 while diving in the cave El Dudú in Cabrera (northeast), was recovered Monday by area rescuers, Efe reports.
The body of Carlo Barbieri, 57, was recovered and that of Carlos Basso, 4, remains.
Emergency Operations Center (COE) deputy director Edwin Olivares said they work with Dominican Speleological Society (DRSS) divers to recover the remaining body.
The bodies had been spotted on February 12 by divers, but the narrow passages and poor visibility from the silt in the waters have made the recovery difficult, which has had to be suspended several times on safety concerns.