Greens: Medina's speech an overdose of wooziness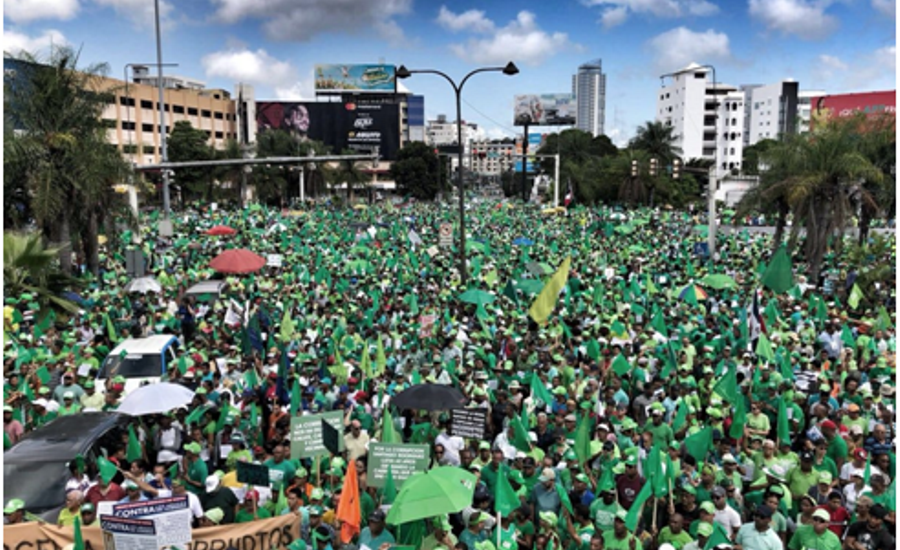 Santo Domingo.- The grassroots movement Marcha Verde (Green March) affirmed Thurs. that the Government failed to report to Congress last year's budgetary and financial administration but every February 27 prepares a protocol speech with an "overdose of wooziness" and quite removed from the country's reality.
"To top it all, the Congress has never audited the President's Accountability and, much less, has enforced the established regulations and control mechanisms, that is, they have distorted the essential character of this constitutional act, to turn it into an event of bad taste that the President takes advantage of for political promotion," the Greens said.
The Greens, through an "Alternative Accountability," offer citizens information about the country's current reality with data provided by organizations.
The said that the quality of life and social inequality that persists in the country are the result of the economic model that the Government promotes in media campaigns.
"President Danilo Medina must tell the truth about the Dominican Public Debt. In the official reports on the debt of the Dominican public sector, the government only reports the debt of the non-financial public sector (SPNF), that is, it only includes the central government (the executive branch and its ministries) and the Central Bank; excluding public enterprises (financial and non-financial), municipalities, decentralized institutions of the state that depend financially on the budget of the central government," says a statement.