Reelection at core of Medina's state of the nation speech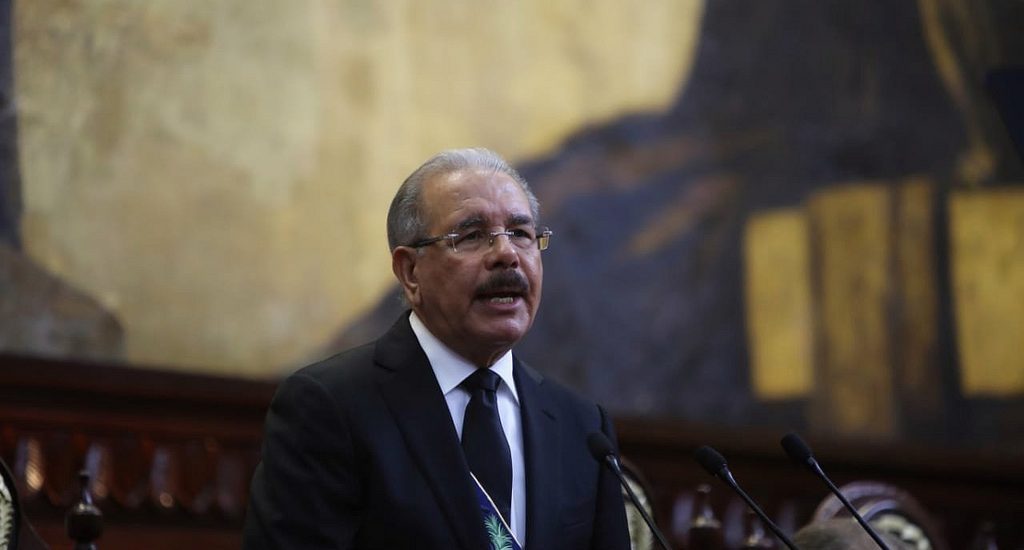 Santo Domingo.- Reelection was the core issue Wed. during the president Danilo Medina's state of the nation speech before the National Assembly, especially for the catch-phrases at the very end.
He said he's willing to pay the price to serve the country, "I am first, day after day, hour after hour willing to pay the price that is needed, to serve our country."
"And today, almost seven years later, I say again: I'm here for the difficult. Yes, for the difficult," Medina said in Congress.
The opposition parties immediately interpreted the expression as "reelection-leaning."
During his speech, in the outskirts of Congress hundreds of his supporters staged a reelection rally, waving flags and shouting slogans.
Medina, whose speech occurs in a pre-election year, has stated that he would decide whether to seek a third bid in March.