Operation 'Crocodile' nabs ruthless drug gang in Dominican territory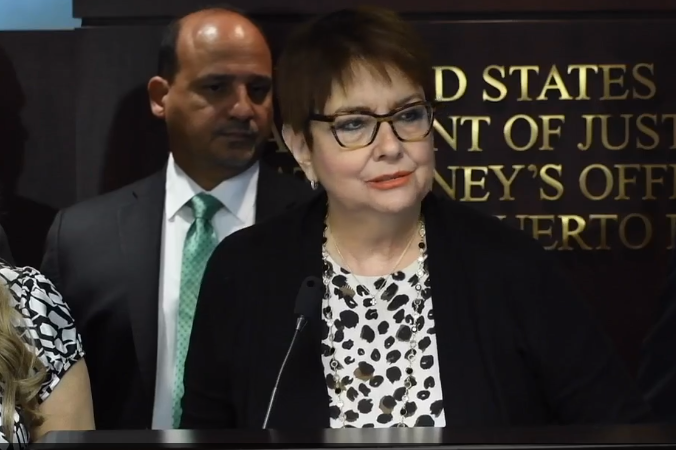 Rosa Emilia Rodríguez. Videograb courtesy of El Vocero.
Santo Domingo.- Puerto Rico federal prosecutor, Rosa Emilia Rodriguez, revealed Thurs. that members of a drug trafficking gang of the "Revolutionary Armed Forces of Cantera" are in the Dominican Republic.
Since 2006 the gang has sold crack, marijuana, heroin, cocaine and percocet, among other drugs in San Juan, as well as in the United States.
Rodriguez, who read the indictments against 75 members of the gang that she labeled as dangerous, said the drug traffickers fed the victims' bodies to crocodiles as a form of intimidation.
She added the situation prompted them to call the investigation operation "Crocodile."