US envoy tours prestigious university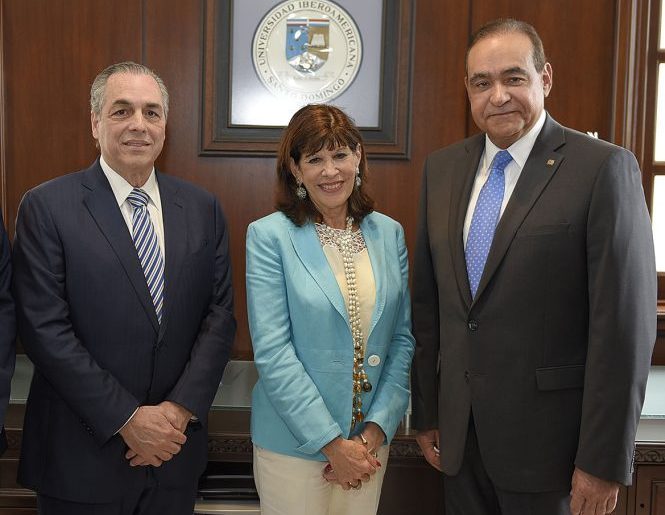 Abraham Hazoury, Robin S. Bernstein, Julio Amado Castaños Guzmán.
Santo Domingo.- United States ambassador, Robin S. Bernstein, on Thurs. visited the Universidad Ibero-Americana to obtain first-hand knowledge of its collaboration projects with US institutions.
The diplomat met with UNIBE students who've participated in mobility and exchange programs in the United States, some of them ex-grantees of the UGRAD Program through which the Embassy finances exchanges in said country.
Bernstein toured the campus and visited the School of Psychology and the Center for Studies and Behavior Intervention (CESIC), where the Skills Pilot Program for the life and job placement of young people with intellectual disabilities is implemented .
The visit paved the way to identify new opportunities to expand ties with American universities.