Top prosecutor's mouth puts Dominican leader in a bind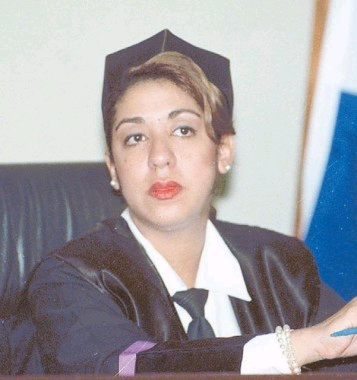 K. Jimenez. File.
Santo Domingo.- Constitutional Court justice, Katia Miguelina Jiménez, on Tues. withdrew her bid for a Supreme Court bench, as part of fallout from a heated clash between justice minister Jean Alain Rodríguez and Supreme Court Justice Miriam German.
Rodriguez accused German of secretly meeting with Odebrecht case defendant Victor Diaz Rua, among other allegations.
In a letter to the National Magistrate Council, Jimenez said she won't opt to be evaluated by that body in solidarity with her colleague, Miriam Germán, noting that Rodriguez was "disrespectful, humiliating and humiliating treatment", in addition to being violated due process.
In a letter Jiménez, who aspired to join the, affirms that "it is evident that there are no guarantees of due process for the performance evaluations of the judges of the Supreme Court of Justice", after what happened to Judge Germán in a "scenario like that," in yesterday's.
"The dignity of Miriam Germán was tainted, also her right to be evaluated in accordance with due process, but also came to be called "a front," revealing with name and surname, a son with special conditions of which said judge is mother," Jiménez said.
Feminists
Also chiming in was the Santo Domingo Technological Institute's (INTEC) Gender Studies Center, which Tues. morning demanded Rodríguez's termination, labeling his statement "an act of violence against women, the questions about the private life of Germán.
Lourdes Contreras, Desiree Del Rosario, Lourdes Mireles, Fatima Portorreal and Dennis Paeiwonski said that if the evaluated person had been a man, the questioning would've been different.
They said that as soon as the situation occurred, president Danilo Medina should've removed Rodriguez, because in their view German's rights were violated.