Ex Major League Baseball MVP gets suspended jail sentence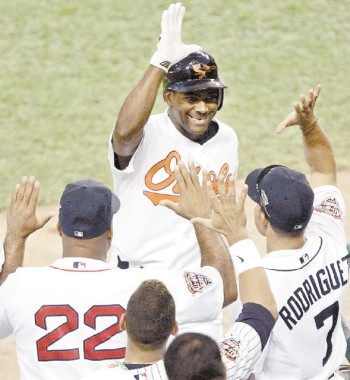 Santo Domingo.- Former Major League Baseball star Miguel Tejada was condemned on Wed. to a year of suspended prison and fined over RD$3.6 million for breached a contract for writing a check without funds.
National District judge, Diana Moreno, ruled to suspend the former Baltimore Orioles' prison sentence under several conditions, among them not carrying firearms and attending chats by a National District judge.
The American League Most Valuable Player of 2002 must also pay the victim 200,000 pesos in damages as well as pay court costs.