Grand final parade Carnival Puerto Plata 2019 this Saturday at the top of the Malecon, with delegations from best carnivals in the country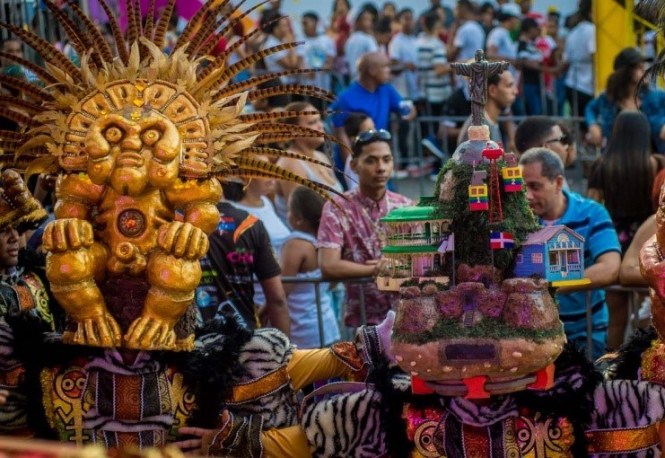 Grand final parade Carnival Puerto Plata 2019
PUERTO PLATA. –  The final parade of the Carnival Puerto Plata 2019 has generated tremendous expectation, as this year it will feature more than 40 delegations of the best carnivals in the country and a vast gathering of local talent in the upper part of the Malecón.
As explained by the president of the Carnival Union of Puerto Plata (UCAPPLATA), Juan Oscar Souffront (Yanco), the great national parade to close the Carnival Puerto Plata 2019 will take place this Saturday March 9 beginning at 2:30 pm.
"As is known, the Carnival of Puerto Plata continues to position itself as one of the major carnivals of the entire Dominican Republic, which is why we will have the traditional tribes of Taimáscaros, the best groups of Diablos Cojuelos, Comparsas and Individuales in the children and individual lines.
A select jury will evaluate the most outstanding and creative participations to be awarded because it has allocated a budget of more than 1.3 million pesos for such purposes, in addition, the closing will be presented by DJ Mariposa, Lucía and Regina Blue, Don Miguelo along with a big surprise.
It is already reported that a large staff of military soldiers, members of the National Police and private security agents, will be watching the Carnival area, in order to ensure order and prevent the unscrupulous from taking advantage of the event to commit mischief.
The present delivery of Carnival Puerto Plata 2019 is dedicated to the Lifestyle hotel group, but also has the sponsorship of the Ministry of Tourism, Puerto Plata Governorate, City Hall, Dominican National Brewery, Frank Felipe Hardware, Casa Brugal, Altice, BanReservas, Valeria Vedín, among other companies.