Greens jump into high Court judge-Justice minister fray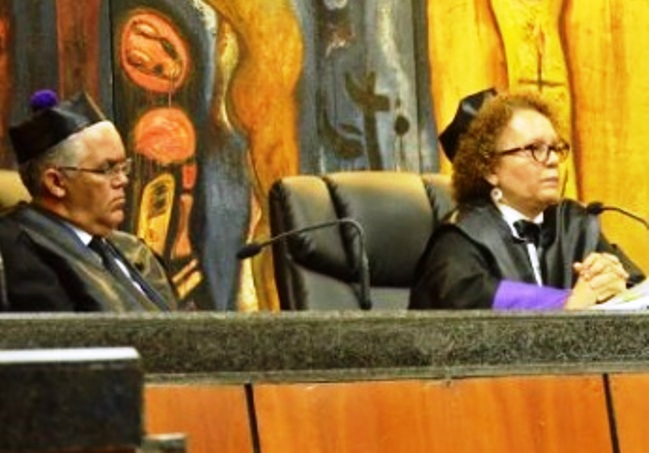 Justices Frank Soto, Miriam German. File.
Santo Domingo.- The grassroots movement Marcha Verde (Green March) will on Mon. file a criminal complaint against Justice minister Jean Alain Rodríguez.
The Greens announced an 11am press conference in front of the Justice Ministry to provide details on the complaint against the official.
Although the document does not indicate the reasons for the legal action against him, Rodriguez has been in the fray since last week for the way in which he questioned Supreme Court justice Miriam Germán in the evaluation by the National Magistrate Council.
Rodriguez said he received two anonymous reports and another from judge José Bautista Vargas, regarding the case of the Rizik brothers, convicted of drug trafficking and that Gemán asked him to "do something" for them.
The prosecutor's attitude prompted Germán to send a letter to Magistrate Council president, Danilo Medina, in which she challenges being evaluated by Rodriguez.