Dominican Republic-Haiti border calm after clash that killed one, hurt 2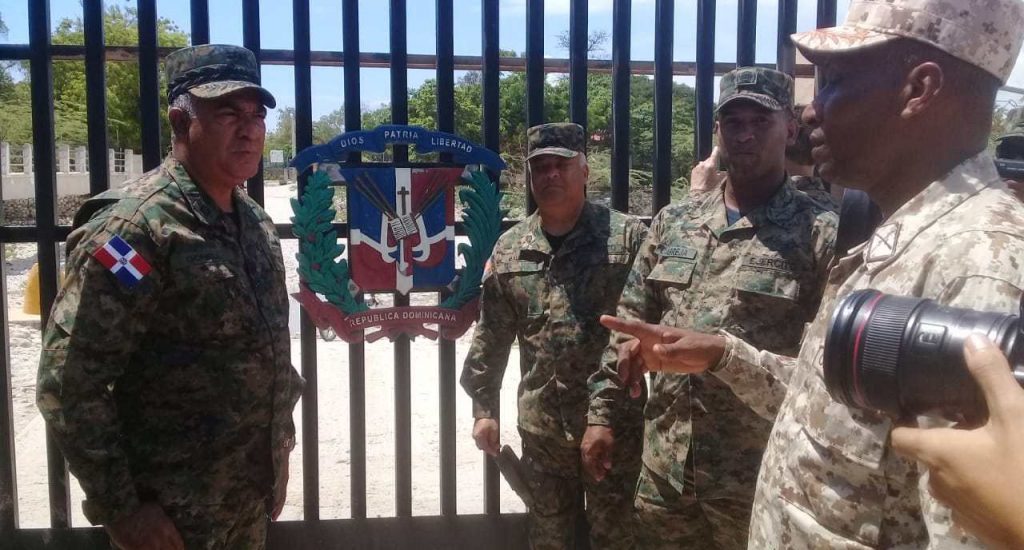 Army commander Estanislao Regalado at Carrizal gate. Photo elnuevodiario.com.do
Santo Domingo.- The village of El Carrizal in western Elías Piña province remains calm after Friday's clash when Dominican Republic soldiers were compelled to repel a throng of stone-hurling Haitians.
On Sun. the Foreign Ministry labeled the events as "isolated" and that it is awaits a report from an investigative commission.
Foreign Ministry, spokesman César Duvernay said since the incident occurred Foreign minister Miguel Vargas maintains contact with high level Haitian officials and the Dominican Embassy in Port-au-Prince.
A commission of the Armed Forces visited El Carrizal, near Comendador township, a few hours after the incident where one Haitian was killed and two were injured.