A 45- year wait for an aqueduct brings a dire warning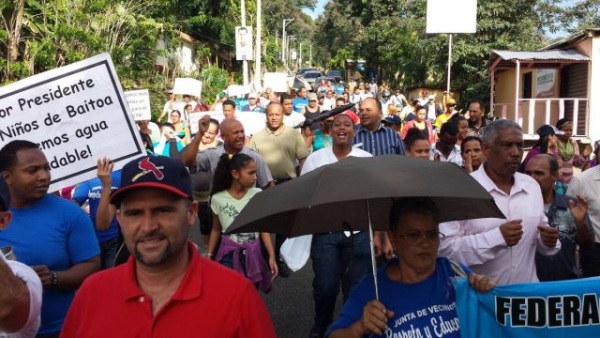 Baitoa, Dominican Republic.- With a mass officiated in the town's main street, Baitoa, Santiago (central) residents are again demanding the construction of an aqueduct and denounce the problems they face due to the lack of drinking water.
Catholic priest Saulio Santiago implored God to "touch the hearts of the officials responsible for the provision of drinking water to the population," and rain to fertilize the land and end the drought.
He called on president Danilo Medina and other officials to fulfill their promise to build the aqueduct, which the town has demanded for 45 years. "The president and other officials have been insensitive to the claims that for decades have made the municipalities of Baitoa and its organizations."
Dire warning
Some of the residents however, warned of "stunning manifestations" f the authorities fail to address their demand.