Greater Santo Domingo's water deficit a critical 70%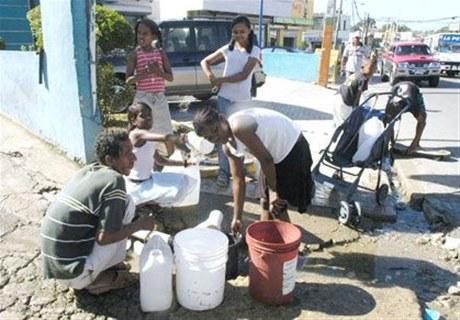 Santo Domingo.-  Santo Domingo Aqueduct Utility director, Alejandro Montás, on Thurs. warned that Greater Santo Domingo once again had a deficit of 51 million gallons of water daily.
He said the improvement of two weeks ago with an increase of 20 million gallons, no longer exists because four of the aqueduct systems are operating under minimum conditions.
He said the Haina-Manoguayabo system is only working with three of its 10 pumps and the others only contribute one cubic meter per second for a deficit of 70%.
Speaking at the Dominican of Evangelical Unity Council, Montás said that Greater Santo Domingo today has 369 million gallons per day, of the usual 420 million.