DR Surgeons warn US interest group seeks to foul image of DR cosmetic surgical practices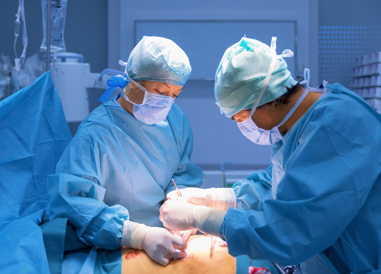 DR surgeons follow strict protocol
The president of the Dominican Society of Plastic Surgery warned yesterday that the information produced in the United States that question the quality of plastic surgery in the Dominican Republic seek to damage the image of the service that is of high quality and better price for tourists.
This was stated yesterday by Dr. Kenneth Schimen, president of plastic surgeons, who said that the campaign occurs every summer, when Americans receive their tax returns and many people come to the country to undergo aesthetic or corrective procedures.
Dr. Severo Mercedes, director of the School of Plastic and Reconstructive Surgery, said that it is a campaign that involves the interests of groups.
Protocols 
The two surgeons agreed that the country's specialists work closely with international protocols and insisted on the need for patients to seek help for their needs in the hands of accredited professionals.
"As our medical services with regard to plastic surgery are of high quality and less costly than in the United States and that generates a problem of competition," said the president of plastic surgeons.
They agreed that the campaign is sporadic and is linked to the holidays that Americans take.
In an article, tourists are alerted about the procedures that are carried out in the country. In 14 years, the North American report refers to 20 infectious processes, which implies that 1.4 patients are infected per year.
In the Dominican Republic, almost 30,000 procedures or plastic surgeries are performed per year, women between 35 and 50 years of age are the group that receives the majority of these services.
Contrary to what is expressed in the international publication, with respect to insecurity, in the country, experts say the protocols are well complied with.