Juan Luis will go to Billboard Week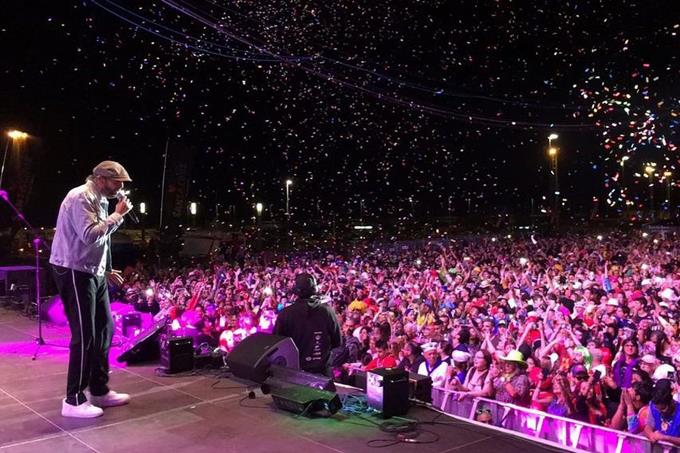 Juan Luis Guerra during his recent show at the Carnival of Santa Cruz de Tenerife 2019.
Billboard announced that singer, songwriter and producer Juan Luis Guerra will take the stage as a special guest in a question and answer session during this year's edition of Billboard Latin Music Week.
The Dominican star of international fame will be the protagonist of the session "Questions and answers with a legend" ("The Legend Q & A") on Wednesday, April 24. Billboard Latin Music Week will be held at The Venetian in Las Vegas from April 22-25.
Recognized worldwide as one of the leading and most outstanding figures of Latin music; Many attribute to Juan Luis the merit of having revolutionized Bachata, the traditional music of the Dominican Republic, and having taken it to the world.
Guitarist, singer, composer, arranger and group leader, Guerra, has placed 42 songs on Billboard's list of most popular Latin songs (Hot Latin Songs), six numbers 1 on the list of top Latin albums. Billboard, 11 songs among the 10 most popular and three albums number 1. "Juan Luis Guerra is a living legend who continues to create and innovate."
His next song will be called 'Kitipun', which he will release on April 5.
He has inspired and continues to inspire generations of musicians.
"We are honored to welcome you in this very exclusive and exceptional question and answer session," said Leila Cobo, vice president and director of Latino Musical Industry at Billboard.
The Latin Academy of Recording Arts and Sciences (Latin Academy of Recording Arts & Sciences) has awarded Guerra the distinction of "person of the year" and the BMI Latino Awards named him "Latin composer of the year". Guerra has received countless awards, including three Grammy awards, 21 Latin Grammy awards and four Billboard awards, among many others.
During his musical career, he has collaborated with internationally renowned artists such as Tony Bennett, Alejandro Sanz, Luis Fonsi, Milly Quezada, Enrique Iglesias, Emmanuel, Juanes, Miguel Bosé, Maná, Diego Torres and Nelly Furtado, among others.