Malecón will be a tourist and recreational priority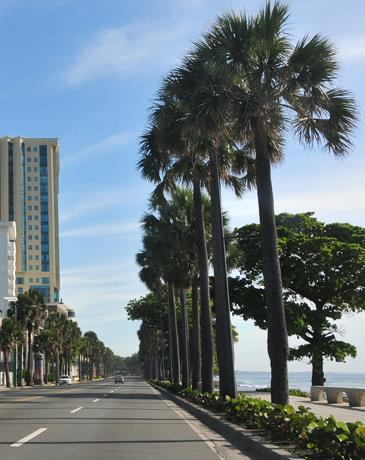 Ordinance benefits local visitors and tourists. LD FILE
The Council of Aldermen of the Chapter Hall of the National District declared the Malecón de Santo Domingo as a priority tourist and recreational area of ​​the city through Ordinance number 3-19.
The chapter room especially highlighted the stretch of George Washington Avenue between Abraham Lincoln Avenue and Fernando Arturo de Meriño Street, which represents an intervention of about 6,760 linear meters away.
The ordinance further authorizes the mayor of the District, David Collado, to make the number of agreements necessary to ensure order and security with all institutions that ensure citizen security, such as the Ministry of Defense and Interior, the Specialized Body of Tourist Security, the Police and the Ministry of Tourism.
This would guarantee taking measures and expanding the personnel assigned in the area for the benefit of the safety of local visitors and tourists.
The ordinance that came into effect, also suggests the Directorate General of Land Traffic (Digesett), assign personnel to enforce speed limits, proper use of public spaces by pedestrians and drivers under Law 63-17 on Mobility, Land Transport, Traffic and Road Safety.