Most East Park car washers are young people rescued from streets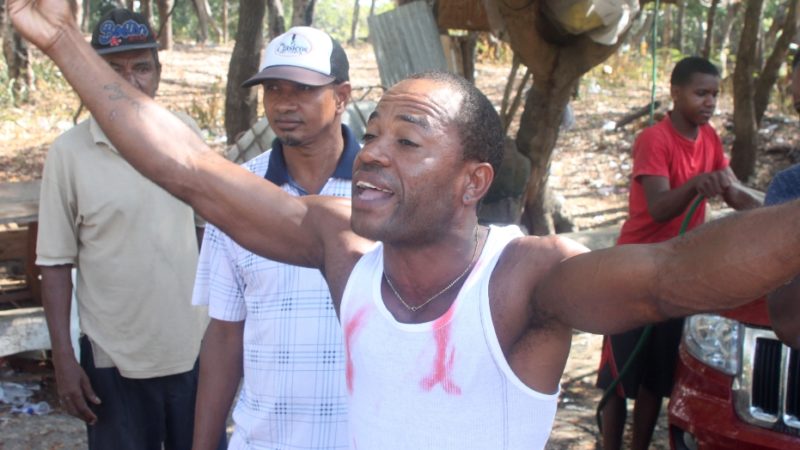 The car washes of Santo Domingo Este complain of the abuse of the mayor and his abuse of power, damaging their tinacos by seizing their washing equipment. in photo: Pedro Luis Sánchez spokesman TODAY Duany Nuñez 22-3-2019
Most of the more than one hundred car washers around Parque del Este, are young people rescued from the streets that are dedicated to this activity to avoid falling into crime and the consumption and sale of drugs.
Some, like Luis Martínez Sánchez, explained that they left prisons like La Victoria, where they lived for up to 15 years in prison, for which they claim the Santo Domingo Aqueduct and Sewer Corporation (CAASD) and the Santo Domingo East City Hall (ASDE) look for alternatives.
Sanchez, denied that they waste water, since the liquid they buy from truck drivers costs between 600 and 700 pesos to fill the water tanks for their work.
He showed that they do not have pipes, so they do not waste the liquid that comes from the CAASD's own tanks.
Sanchez, who said he has no other alternative to support his family, asked for understanding from the authorities, mainly the mayor of Santo Domingo Este, Alfredo Martínez.
He said that he is dedicated to this activity after leaving prison where he served a 10-year sentence, for engaging in criminal activities, to which he does not want to return.
Further, Sanchez noted that in recent days his children and wives go hungry because they have no other source of income.
Alberto Jiménez, a car washer in the Parque del Este, denounced the brutality with which the police arrived at the site breaking the water tanks with picks and machetes, regardless of the sacrifice they made to obtain them.
Also, he said, they took machines and other utensils that until yesterday had not been returned to their owners. They ask the CAASD to allow them to at least wash the cars three days a week, because they do not have other means of earning a living.
Yesterday they went to a meeting in the town hall.