Downpours ease North region's drought woes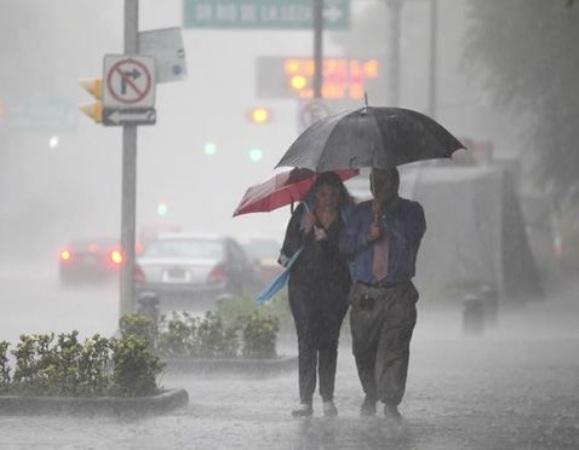 Santiago.- Heavy to moderate downpour Mon. afternoon fell over different parts of the northern Cibao region, where the rains are expected to continue.
Yesterday's downpour brought joy to the inhabitants who've endured the months-long drought.
The rain fell over a large part of Santiago, although more intense in the central region.
The overcast skies over the Northern mountain range promised more downpours yesterday afternoon.