Sinkhole partially blocks Duarte Highway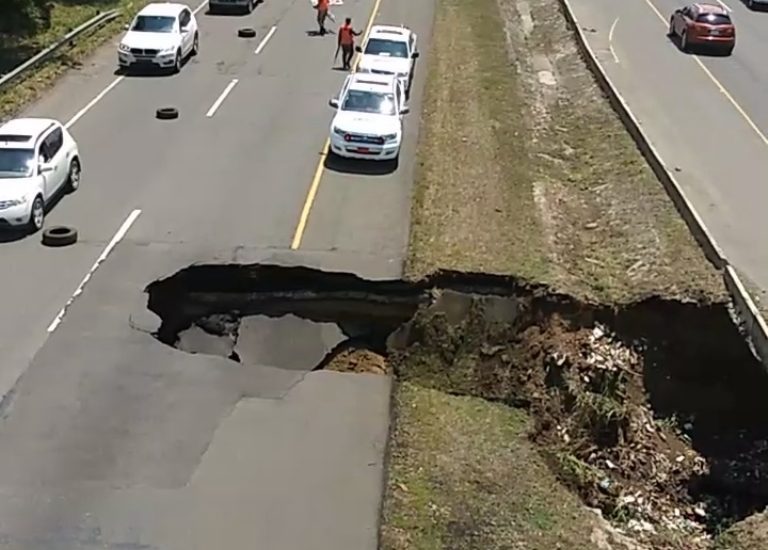 Santiago.- The Public Works Ministry (MOPC) on Thurs. warned motorists traveling on the Duarte Highway where a sinkhole has partially blocked the road 144 kilometers north of the capital, near the entrance to Cibao Airport.
In a statement the MOPC said workers are at the site to expedite traffic and detour vehicles to prevent accidents, due to the partial collapse of the road and the median.