Ex-Dominican Army colonel faces 10 years in Puerto Rico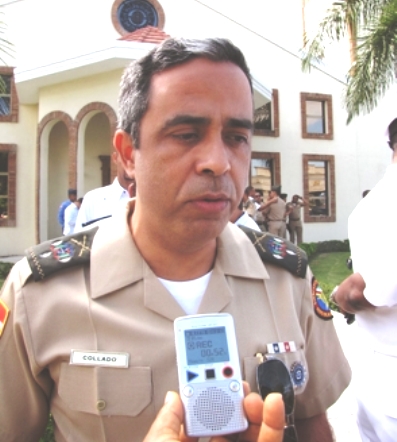 Santo Domingo.- Former Dominican Army colonel Rafael Bienvenido Collado plead guilty to one charge of conspiracy to import narcotics between the Dominican Republic and Puerto Rico.
In exchange the prosecution agreed to recommend to the court the lower sentence from those applicable, or 10 years in prison.
Collado was charged with smuggling around 20 kilos of cocaine between the two nations from June 2016 to June 2017, reports newspaper El Nuevo Día.
The evidence presented before the court included a Drug Enforcement Administration (DEA) agent's affidavit which describes part of the covert operation to document the colonel's drug trafficking activities.
The indictment also says that Collado traveled to Puerto Rico to receive a shipment of 400 kilos of cocaine that was to be imported from Colombia in April 2017.