The country's labor peace is in danger, unions warn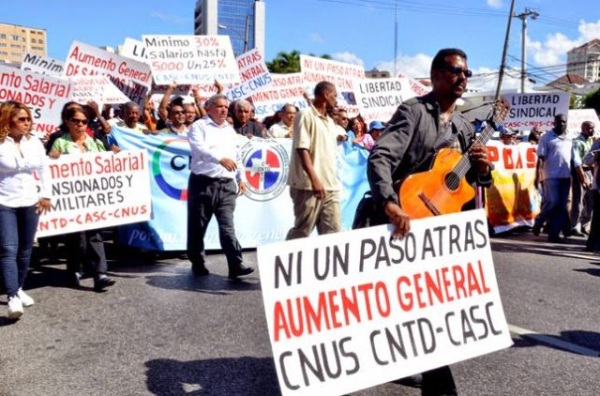 Santo Domingo.-  Labor Unions Federation (CNUS) president Rafael Pepe-Abreu, on Mon. warned that the country's labor peace is in danger after the government tried to pass the issue of severance pay to the creation of an umbrella agency for Labor Risks (Inaril).
The unionist responded to statements by Labor minister Winston Santos, who in Abreu's view has acted incorrectly. "The Government, being the mediating party of the tripartite system acted unilaterally in favor of one of the interlocutors, the business sector."
Abreu questioned Santos' position. "How in the middle of the discussions and after the dialogue is resumed, one of the parties takes the point of severance pay, excludes it from the discussion that is on the table and moves to a draft bill that is submitted to dissolve the Social Security Institute (IDSS), which is typical of the Labor Code to a draft of this type and understands that it's the other who is reacting badly."
Quoted by Listin Diario, Abreu stressed that the Government's position is so "shocking" that the business sector itself reveals doubt.
He said he would like to know the position that management will take, since the Dominican Employers' Confederation (Copardom) says it doesn't know how that proposal got there.