Agents seize US$500K+ from Dominican in Puerto Rico ferry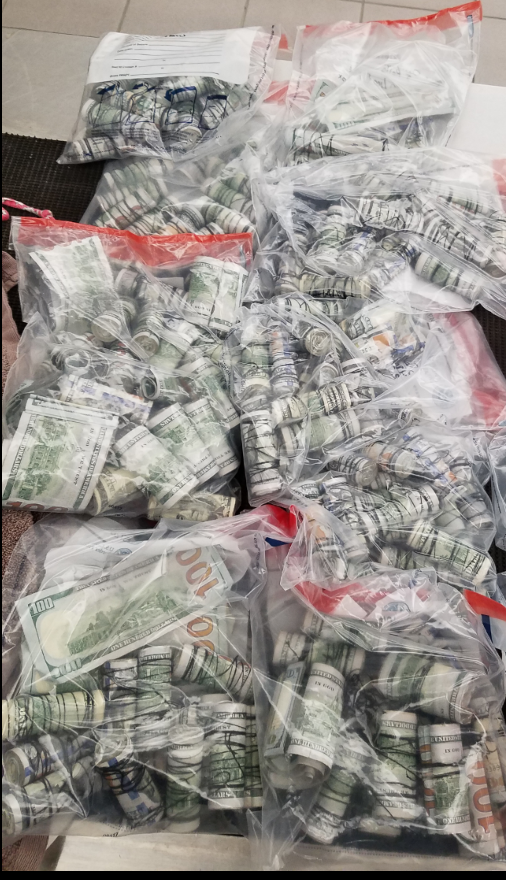 Press Release
SAN JUAN, Puerto Rico – U.S. Customs and Border Protection Officers seized over US$500K in undeclared currency in two separate incidents at the Port of San Juan and the Luis Munoz Marin International Airport.
On Mar. 30, during luggage inspections authorized by federal law, CBP officers found US currency concealed within the rails of nine suitcases.
Rudi Alfonso Hernandez-Simon, 52, a citizen of the Dominican Republic failed to declare accurately having in his possession a total of US$353,372.
Mr. Hernandez-Simon, who also had a carry-on bag and one (1) backpack, declared to be transporting approximately US$1,600.
On Apr. 1, CBP officers inspecting outbound vehicles to be transported onboard the ferry M/V KYDON, bound to Santo Domingo, selected a Ford E-350 cargo vehicle for further examination.
The driver, a legal permanent resident with citizenship from the Dominican Republic, declared being in possession of US$4,000.
A CBP K-9 discovered thirteen (13) packages of US currency concealed under the carpet, between the driver and passenger seats, totaling US$214,037.
"Travelers can carry any amount of currency or monetary instruments into or out of the U.S. However, if the quantity is US$10,000 or higher, they must formally report the currency to CBP," indicated Edwin Cruz, San Juan Area Port Director.   "Failure to report may result in seizure of the currency, penalties and/or arrest."
In each incident, CBP seized the currency under failure to declare and bulk cash smuggling laws.  U.S. Homeland Security Investigations (HSI) special agents arrested Mr. Hernandez-Simon who appeared before the US District Court in San Juan.  HSI will proceed with an investigation for both cases.