Dominican Republic-Dominica route plane makes emergency landing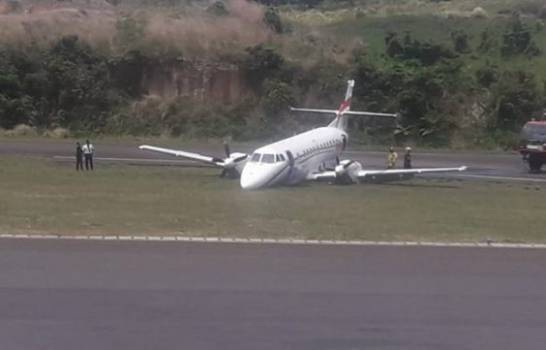 Photo courtesy of DOMINICA NEWS ONLINE
Santo Domingo.- A Sky Airline plane was forced to make an emergency landing Monday and skirted off the runway at the Douglas-Charles airport in Melville Hall, Dominica, Dominica News Online reports.
The island media report that the twin turboprop failed to lower its landing gear. It is also reported no serious injuries to the passengers or crew.
The plane was flying from Santo Domingo's Las Americas Airport and landed at Melville Hall, where the emergency prompted the airport to be shuttered.