Sectors slam Senate president for critique of high court ruling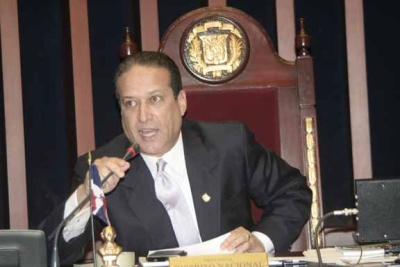 Santo Domingo.- Former Central Electoral Board member Eddy Olivares on Thurs. said that Senate president and ruling party (PLD) general secretary Reinaldo Pared, threatened his then colleagues over the election of the senator for Pedernales province in 2010.
"In the elections of 2010 when the Contentious Chamber unanimously ordered to open the satchel containing the minutes that gave the PRD (opposition party) the Pedernales senator," he said.
He reiterated that Pared threatened the judges. "Three changed their decision. Aura C. Fernández and I challenge his authoritarianism," Olivares tweeted.
"Nobody should be surprised by the authoritarian and inquisitive behavior of the powerful General Secretary, Reynaldo Pared Pérez. He has always treated the dissidents of the electoral bodies like this. He believes so much in authoritarianism that he coined the phrase: Power isn't challenged."
Civic group
In that regard, the civic movement Citizen Participation also slammed Pared over his questioning a Superior Electoral Court ruling which leaves the PRD without a president, who was Miguel Vargas. "Reinaldo Pared must withdraw his words and apologize to the country for affecting the democratic climate."