Minister announces livestock transformation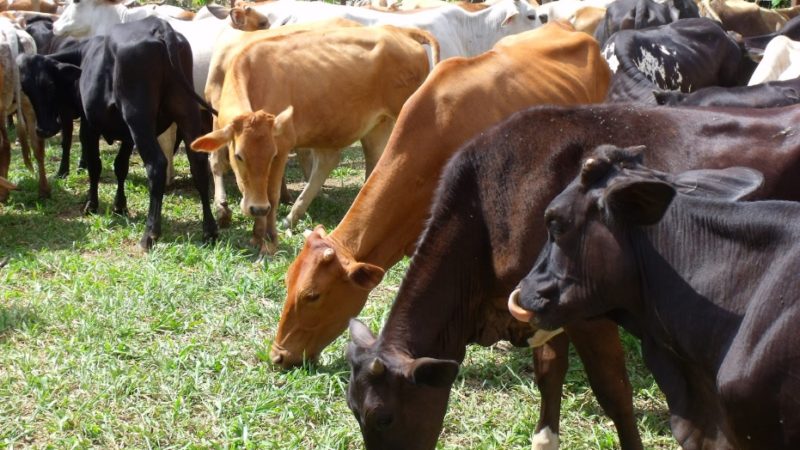 Multiple improvements are underway in the agricultural sector of the DR
San Juan de la Maguana
Here we began the first revolution, a radical transformation of livestock activity in the country, with an investment of just under one billion pesos, starting with farm-to-farm sanitation to eliminate brucellosis first and then tuberculosis."
The announcement was made yesterday by Agriculture Minister, agronomist Osmar Benítez, who said that this transformation would include the production of food with the sowing of pastures.
Benítez affirmed that this program of transformation of livestock in the country would begin in the South, especially in this province where he installed a team composed of 10 specialists.
During a meeting with farmers in this province and Elias Piña, Benitez said that part of that plan includes the lease of one or two farms with more than two thousand tasks, to dedicate them exclusively to the sowing of pastures, fodder.
These products will be processed and then ensiled as a preventive measure to face future periods of drought.
The official also announced that a national census would be conducted to determine the amount of cheese, evaluate them one by one, for which subsector he said he has RD $ 300 million available to convert them into real micro and small profitable companies, "and thus can win ballots."
Benítez further reported that the ambitious project also includes the free construction by the ministry that directs, of more than twenty milking rooms, in order to optimize the quality of the milk that arrives at the collection centers, and thus the buyers do not take advantage of any inadequacies and reduce values by two pesos on each liter of vital food.
Gratitude. At the end of the event, Dr. Víctor Matos Pérez, president of Cooperativa de Ganaderos del Sur (Coopesur), said that for the first time a president, Danilo Medina Sánchez, and a minister of Agriculture, Osmar Benítez, offer real support to that sector productive.
"Today small and medium farmers are showing real, measurable benefits that allow us to improve our living conditions," said the livestock producer during the meeting with Benítez.