Formerly missing American couple case still dark after recovery of vehicle raises more questions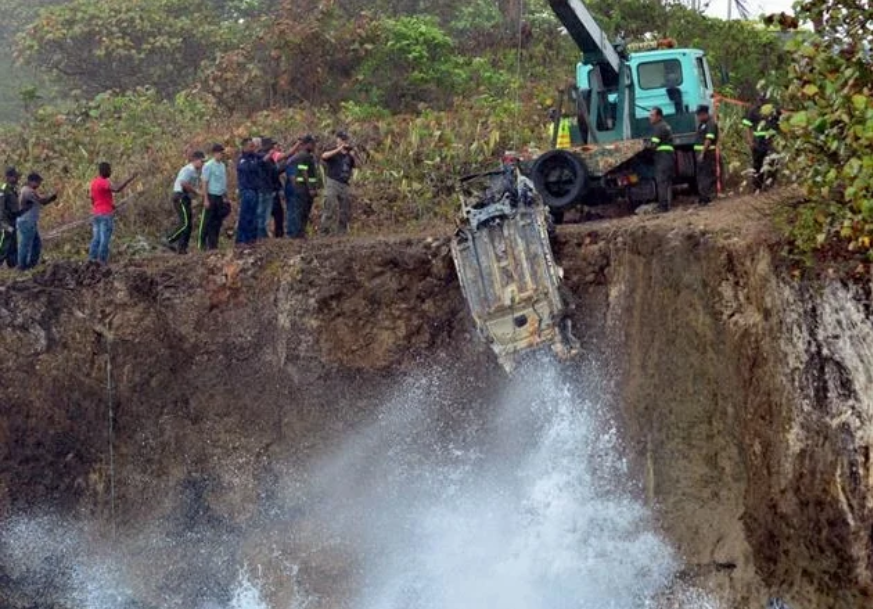 State of Kia Rio three days after crashing into sea warrants further questions
The conditions of the vehicle recovered from the Caribbean Sea, in which the couple of North Americans who had been reported missing, have triggered speculation about the event.
The Kia Rio that was removed with a crane from the waters, at kilometer 19 of the Las Americas highway, was so dilapidated that it looked more like scrap, a condition not consistent with the length of time passed since the accident.
According to the authorities, the vehicle only remained three days at the bottom of the sea, which does not explain how it could have deteriorated so much during that time.
Nor did it fail to draw attention to the fact that in rescue operations two fishermen were hired, in exchange for a "chiripa," for the rescue work.
It is inconceivable that there is no specialized body for such tasks and that the lives of Alberto and Alison de los Santos were endangered, as they dove to the bottom, defying the strong waves, to facilitate the recovery of the vehicle.
The American couple had been in Samaná when their disappearance was reported on March 27. After a few days, the police came to the conclusion that the identities of two people who had had an accident on the Las Americas highway corresponded to their identities, in which one died on site and another was injured but died 8 days later in the hospital.
The speculations that surrounded the case from the first moment the pair disappeared have not been eased by the disclosure of the state of the vehicle rescued from the Caribbean Sea in which they were allegedly traveling at the time of the supposed accident.