Headaches and hypertension among most common afflictions suffered by holiday vacationers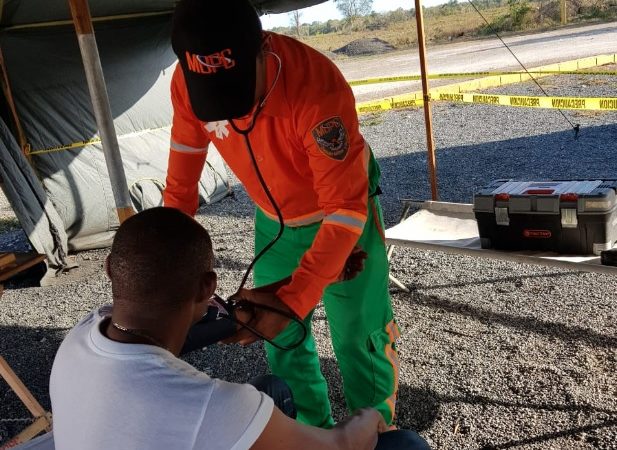 Headaches and hypertension
The headaches, high blood pressure, and alcoholic and food poisoning lead the main medical treatments in the pre-hospital emergency tents of the Ministry of Public Works, during the first day of the Holy Week holiday.
A precise statement of the medical aid that has been offered by medical and paramedical personnel assigned to the different tents installed on the highways and roads of the country, where the Protection and Road Assistance Program has an impact.
This assistance program is under the coordination of Dr. Ana Beatriz Fernández, of the Military and Police Commission of Public Works, headed by Captain Luis Manuel Feliz José.
It has installed 15 tents on different roads and highways, to assist citizens in the event of health issues during their journey to their destination.
According to the statement, a day of training for bathers was held at Boca Chica beach, consisting of cardiopulmonary resuscitation together with Army doctors.
Medical care posts are installed in the East area on the East-Codacsa highway, Las Maravillas Caves, La Romana Beltway Toll (with vehicle extraction equipment), Coral Tollway, Higüey Crossing, and Punta Cana Rotunda.