Bernstein visits top official, talk public safety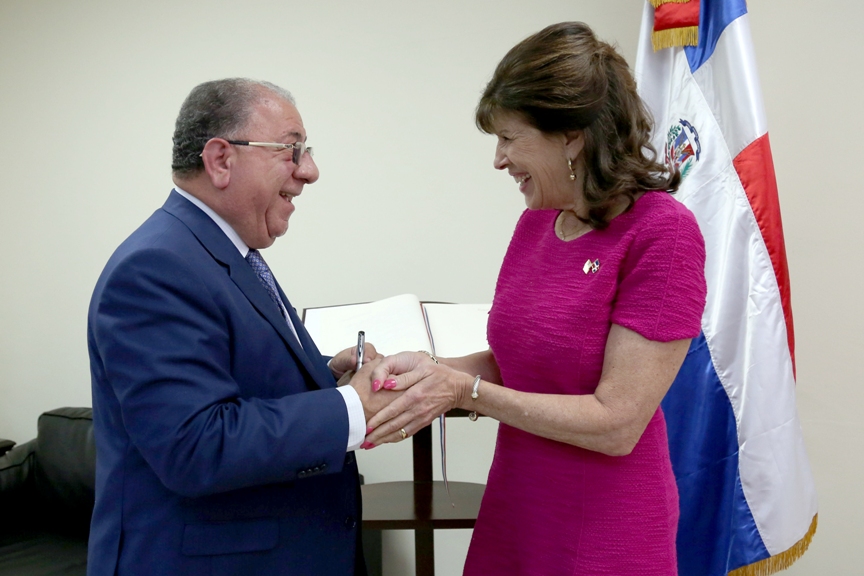 Santo Domingo.- United State ambassador, Robin S. Bernstein, on Tues. visited Interior and Police minister, José Ramón Fadul, and discussed cooperation on security and education between both countries.
During the meeting held at Ministry headquarters, Fadul talked about citizen security as related to the State, "which is promoting joint work to strengthen an inclusive policy."
He thanked Bernstein and the US Government's interest in Interior and Police's programs on public safety.
Bernstein was accompanied by USAID director Arthur Brown, Education and Youth Security Office director Kimberly Ludwig, and Citizen Security and Rule of Law senior adviser Lisette Dumit.